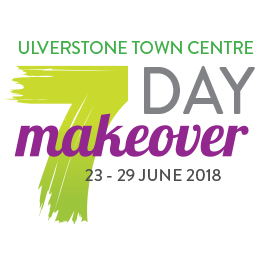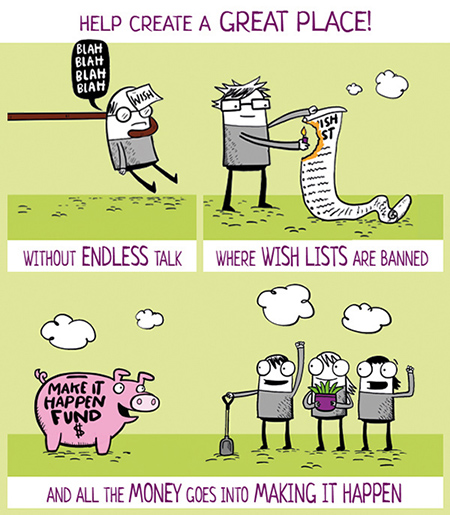 TUESDAY 29 MAY 6.30 – 8.00PM
Hear how the 7 Day Makeover works and how you can get involved.
There are important roles for all ages, including children.
If you can't swing a hammer, we even have jobs for you.
You can give as little as one hour… you don't have to commit for the whole week.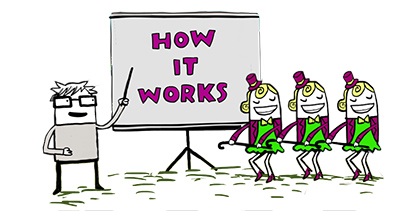 DAY 1: IDEAS GENERATION
SATURDAY – 23 JUNE 9.30am-4.30pm
Learn the secrets of what makes a great place, do an audit of the makeover area, and generate potential project ideas. Lots of fun and very creative.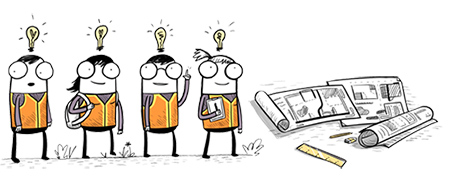 DAY 2: PROJECT PLANNING
SUNDAY – 24 JUNE 9.30am-4.30pm
Turn the ideas from day one into potential projects. Hatch the most promising. Choose which project should be implemented and which should be parked for future makeovers. Form Project Teams and develop an Action Plan.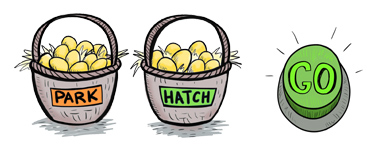 ARVO DAY 2: VOLUNTEER BRIEFING
SUNDAY – 24 JUNE 3.30pm-4.30pm
If you are unable to attend the workshop, hear what is planned and join a team of your choice.

DAYS 3-7: THE MAKEOVER
MONDAY – FRIDAY 25-30 JUNE
WORK WITH A TEAM IMPLEMENTING A PROJECT. Your team decides its own work hours and manages its own budget. Or pop into the Coordination Point and check if we have a job for you.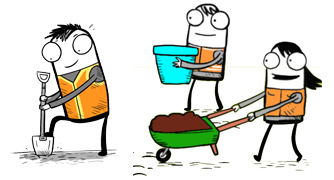 LAUNCH PARTY
SATURDAY 30 JUNE 9.30 – 10.30am
Celebrate what the volunteers have achieved.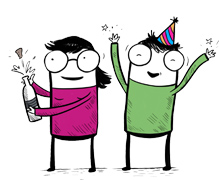 Decide how you want to be involved.
Download Volunteers' Guide Learn more about how a 7 Day Makeover works.